monday-friday: 8:00 a 20:00, saturday: 10:00 a 20:00, sunday: 10:00 a 13:30 
We have expanded the program of the Second Open Doors Day
On March 30, 31 and April 1st, takes place the Second Open Doors Day of Grupo Hogar y Jardin.
Following the success of the last Open Doors Day, we have expanded the number of days, exhibitors, activities, workshops and of course, our excitement.
Grupo Hogar y Jardin consist of companies from various sectors, whose link is to provide services for both home and garden, pools, electricity, landscaping, awnings etc.
This edition, more than 20 companies are presenting their products, novelties and promotions. We will have a large number of activities such as: courses, workshops, bouncy castle, cooking demonstrations by restaurants El Xato and Ca l'Angels and many more. Among those attending 2 tickets will be given away for the European Grand Prix F1 in Valencia. Admission is free. We hope to see you there!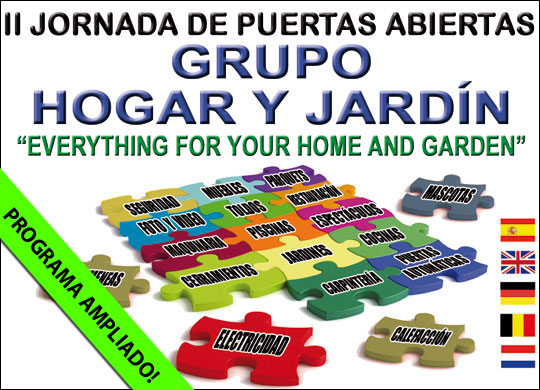 Nuciben, official service and repair shop, changes it's location.
In order to improve our relationship with the client and provide all the services we offer, Nuciben, oficial service center for more than 60 brands (Karcher, Husqvarna, Garland …) has moved to their new facilities at our Garden Center.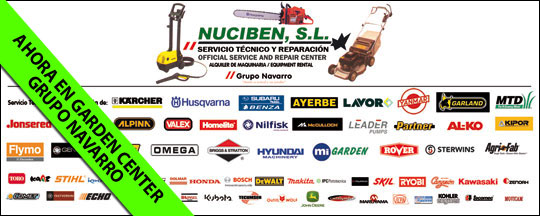 Meeting of basketry students.
The Olive Tree Crafts and Tradition, wishes to invite all students who have gone through our courses in basket weaving, to a meeting Sunday April 1 at the premises of Grupo Navarro.