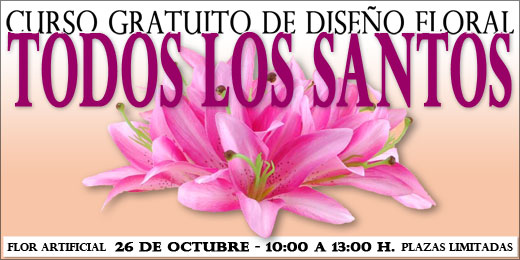 Garden Center Navarro wants to offer to all its customers, free of charge, a course in floral design for All Saints with artificial flower.
This course will be held on October 26 from 10:00 to 13:00.You will learn techniques that can be applied in both artificial and natural flowers.
In addition, course participants will have a 20% discount on artificial flowers during the day of the course.
(Course is held in Spanish)