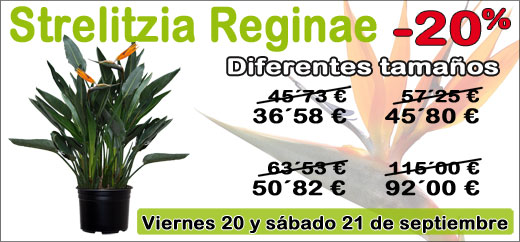 Perfect for giving your garden a tropical feel.
The bird of paradise, its scientific name Strelitzia reginae, is a species native to South Africa that can be cultivated in gardens
in tropical and subtropical regions. It is perfectly adapted to our climate.
The scientific naming for this plant (reginae in Latin = "Queen") is dedicated to Queen Charlotte of Mecklenburg-Strelitz, wife of
King George III of England, who was particulary fond of botany.