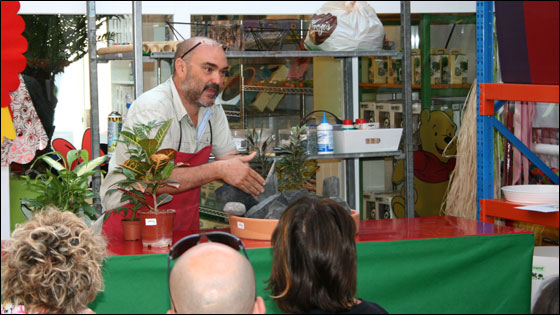 As in previous months, Grupo Navarro has scheduled a series of courses/workshops for all audiences:
Natural Cosmetics Workshop.
Organic Urban Garden (Spring/Summer).
Soap Craft Workshop.
Medicinal Plants Workshop.
Mini Gardens.
Bonsai Workshop.
As usual most of the courses have a registration fee of € 10 per workshop, which will be refunded through a discount voucher for that amount. It can be used for any purchases you wish to make in our Garden Center.
The only exception will be the bonsai workshop, of which we've improved the dynamics. The workshop cost is € 30 (will not be reimbursed).
Students will have the opportunity to purchase bonsai or any item related to the art of bonsai, the same day, with a 20% discount. Its duration is 5 hours.
Pre-inscription for all courses must be made by sending an e-mail to (gruponavarro@gruponavarro.es), containing the student's name and the courses interested in.
When places are available, we will send the steps for enrollment.
The workshops will be offered with a maximum of 15 to 20 people.