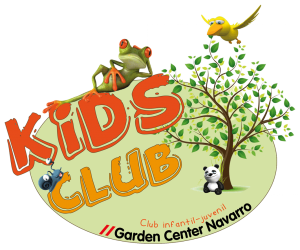 Kids Club is the children and youth club of Garden Center Navarro. This Club has been developed within our vocation for educational entertainment. We try to bring the world of plants and the environment closer to our children and youngsters, fostering social relationships and creativity.
Communications regarding the different activities will be done by personalized mailings, through our website and magazine.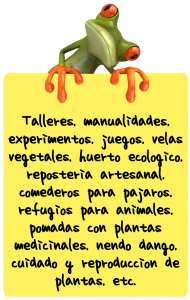 Kids Club activities
One Saturday a month, we will perform a variety of fun and educational activities such as workshops, crafts, experiments, games, candles, vegetables, organic garden , handmade pastries, bird feeders, animal shelters, herbal ointments, nendo dango, care and reproduction of plants, etc. . in all the activities your child will take home what it makes. Club members can also participate in contests and sweepstakes throughout the year.
Children who wish to become member can do so by filling out the registration form with their personal information and the signature of a parent and/or guardian. After handing it in at the reception of our Garden Center you will be presented with your membership card.Kids Club activities are a good alternative for our children, they will spend a fun morning while learning. In the meantime the parents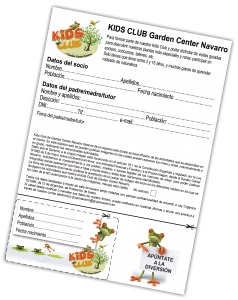 can visit the Garden Center and enjoy its facilities with thousands of natural 
species and its shop where you can find unlimited gardening items, decorations and gifts. And if you have questions about plant care, do not hesitate to ask our staff, they will help you with pleasure.
Download the registration form here.