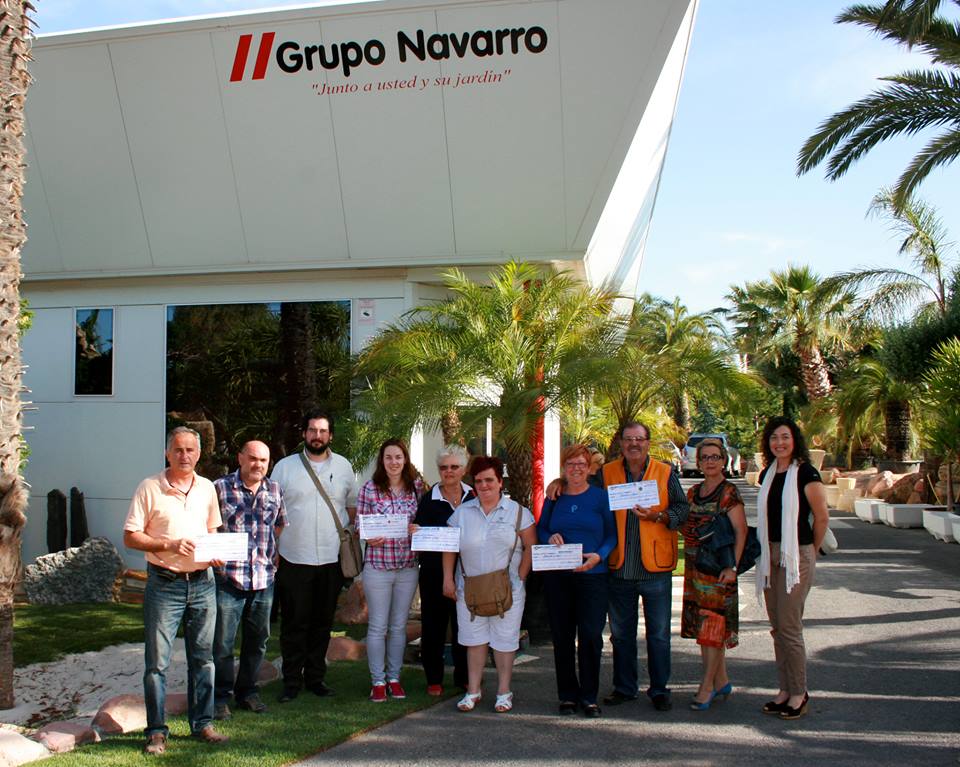 In the past III Open Doors Days of Grupo Hogar y Jardín, held on 3, 4 and 5 May at Garden Center Navarro, the project "Solidarity Fair" was started, with the participation of various associations and NGO's in the region.
Both the businesses that participated in this fair, as some companies of the group,
wanted to show solidarity with the assisting NGO's and make a donation.
On June 5th the donations were presented to all participating associations at the premises of Garden Center Navarro.
According to the statements of some participants:
"Hopefully this is just the first step of a very interesting project, in which we have been fortunate to participate.
Thank Grupo Hogar y Jardín for inviting us and thanks to all who participated"